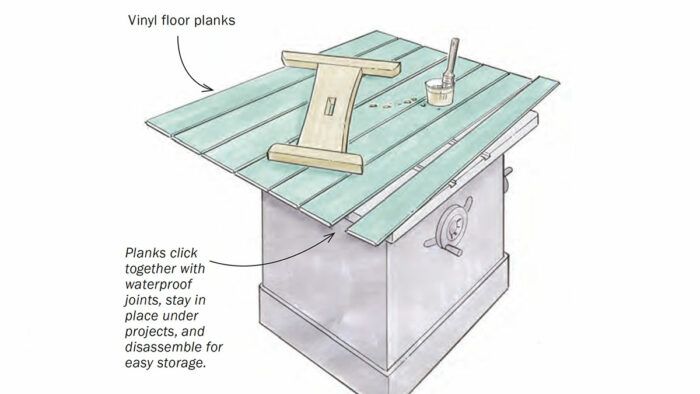 In small workshops, the tablesaw and workbench, often being the largest horizontal surfaces, are tempting to use for finishing projects. The challenge is protecting their tops from drips and splashes. I've tried paper and cardboard, but these days I use six or seven wide vinyl flooring planks. You can buy a single box at your local home center, and discontinued styles are very inexpensive. Their joints lock together quickly and prevent drips from leaking through. The planks stay in place as I work, and break apart easily for convenient storage.
—MIKE SIEGEL, Morris Township, N.J.
Illustrations by Dan Thornton From Fine Woodworking issue #301
Sign up for eletters today and get the latest techniques and how-to from Fine Woodworking, plus special offers.