Shop Tips
Two squares work together to make the job easier.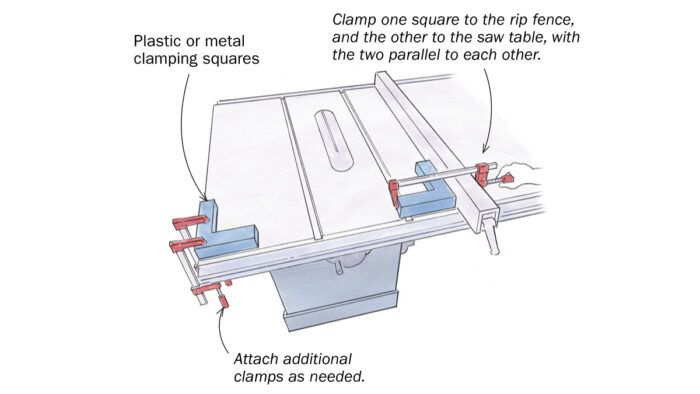 It's hard to manage large cabinet parts while joining them with glues, screws, nails, or biscuits. To control the parts of any box and hold them square, try using your tablesaw and two clamping squares as shown. Clamp one square to the rip fence and the other to the saw table, using a straightedge to align them with each other. Slide the rip fence to draw the parts together, and then add nails, screws, or biscuits to complete the assembly. There's plenty of room to attach additional clamps. To keep glue off the table, I don't apply any to the bottom 1/2 in. of the joints. I plan to make taller clamping squares from plywood, but my current setup works great.
—LIN DRAKE, Clovis, N.M.
Illustrations by Dan Thornton From Fine woodworking issue #299
Sign up for eletters today and get the latest techniques and how-to from Fine Woodworking, plus special offers.
Get woodworking tips, expert advice and special offers in your inbox
×