Shop Tips
This drawing tool is easily made from two compasses and a yardstick.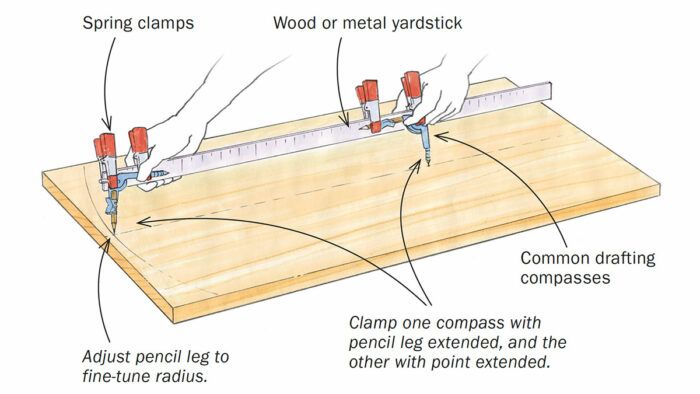 Needing a drawing tool for very large arcs, I figured out a way to make a beam compass from two common compasses and a yardstick. After attaching the drawing compass in rough position, you can adjust its pencil leg to fine-tune the size of the arc. Clamp the compasses to a longer stick, and there is no limit on size.
—WAYNE RALLEY, Phoenix, Ariz.
Illustrations by Dan Thornton From Fine woodworking issue #298
Sign up for eletters today and get the latest techniques and how-to from Fine Woodworking, plus special offers.
Get woodworking tips, expert advice and special offers in your inbox
×