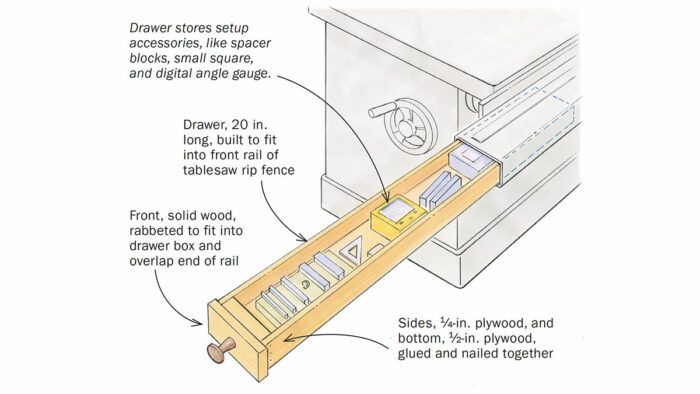 I was looking for a place to store my precision tablesaw tools close to the saw, and came up with this idea. Like many rip fences, mine rides on a hollow rail, which turns out to be the perfect place for a drawer. I made a long wooden one that fits into the rail and holds all of my favorite setup tools. It takes advantage of the unused space, and keeps my tools dust-free and close at hand.
—DAN KAY, Levack, Ont., Canada
Illustrations by Dan Thornton From Fine woodworking issue #298
Sign up for eletters today and get the latest techniques and how-to from Fine Woodworking, plus special offers.
Get woodworking tips, expert advice and special offers in your inbox
×