Shop Tips
Adding a pair of buttons makes it easier to line up.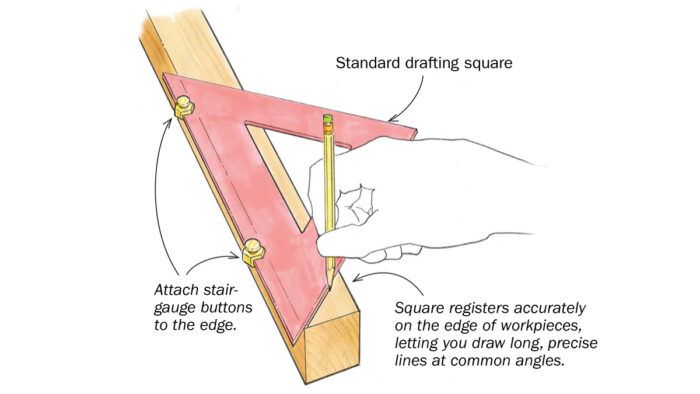 A drafting square is designed to slide along the parallel bar on a drafting table, and it does that job well. Try to use it for layout on real workpieces, however, and you might find it hard to line up the square with the edge of the board. The simple solution is a pair of stair-gauge buttons, designed for framing squares. They attach nicely to your plastic drafting squares, turning them into excellent layout tools for woodworking.
—ROB HARE, Ulster Park, N.Y.
Illustrations by Dan Thornton From Fine woodworking issue #299
Sign up for eletters today and get the latest techniques and how-to from Fine Woodworking, plus special offers.
Get woodworking tips, expert advice and special offers in your inbox
×