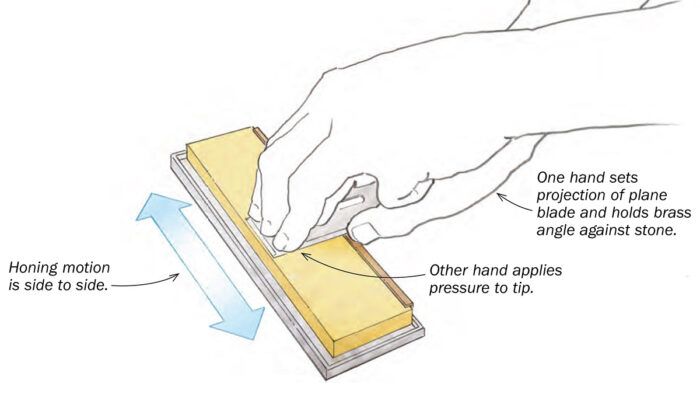 Here is an alternative to a thin metal ruler for back-beveling plane irons. I use a piece of narrow brass angle stock that's roughly 1/8 in. across and 0.014 in. thick, which creates a nice, shallow bevel. Available online and at hobby shops, the brass is easily cut to the length of your stone, and hooks nicely over the edge. I use one hand to control the projection of the plane blade and hold it against the brass angle, and the other to hold down the tip.
—LARRY MATTHEWS, Upper Darby, Pa.
Illustrations by Dan Thornton From Fine woodworking issue #298
Sign up for eletters today and get the latest techniques and how-to from Fine Woodworking, plus special offers.
Get woodworking tips, expert advice and special offers in your inbox
×