News from Greenwood Global, The Center For Art In Wood, The Furniture Society, and new tools from Rockler, Woodcraft, and Grizzly

By Ben Strano Jan 25, 2023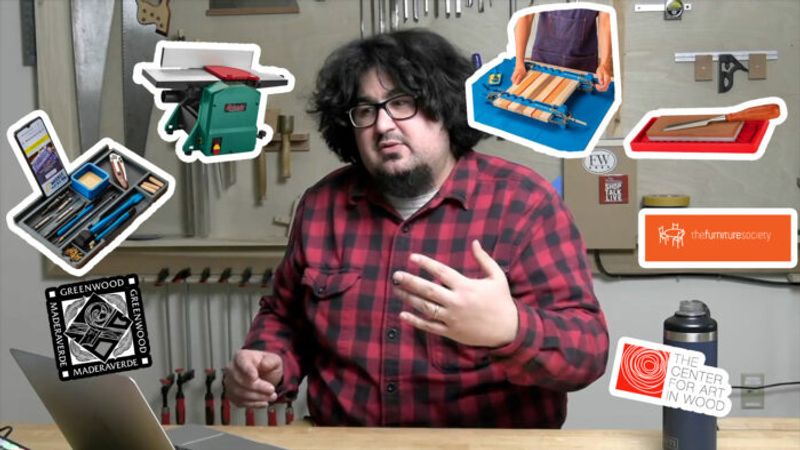 Greenwood Global's Artisan EcoTours
Building on the success of our first Artisan EcoTour, Michael Fortune René Delgado will lead another 10-day furniture workshop and EcoTour adventure May 7 – 16, 2023, featuring an all-new chair design.
Center for Art in Wood
Vessel: Embodiment, Autonomy, and Ornament in Wood—November 4, 2022 – February 12, 2023
The Center for Art in Wood's doors are open for you to step inside and experience Vessel: Embodiment, Autonomy, and Ornament in Wood! While you're here, you can visit the over 1,200 objects in our permanent collection and shop handmade objects and artworks in our store. Stop in and be amazed!
Furniture Society
It's Time to Apply for This Year's Educational Grants!
Deadline to Apply: February 5, 2023
The Furni­ture Society is thrilled to offer schol­ar­ships through part­ner­ships with Ander­son Ranch, Arrow­mont, Haystack, John C. Camp­bell Folk School, and Peters Valley.
The goal of these part­ner­ships is to promote excel­lence in the furni­ture field through profes­sional devel­op­ment and support­ing projects of an educational nature. These five part­ner­ships are supported through the Educa­tional Grants arm of The Furni­ture Society and provide unique educa­tional oppor­tu­ni­ties open exclu­sively to currently enrolled members of The Furni­ture Society.
Rockler
Woodcraft
Grizzly
If you have a tool release or news item you'd like considered for new, weekly roundup of woodworking news send it to  [email protected] .
Sign up for eletters today and get the latest techniques and how-to from Fine Woodworking, plus special offers.