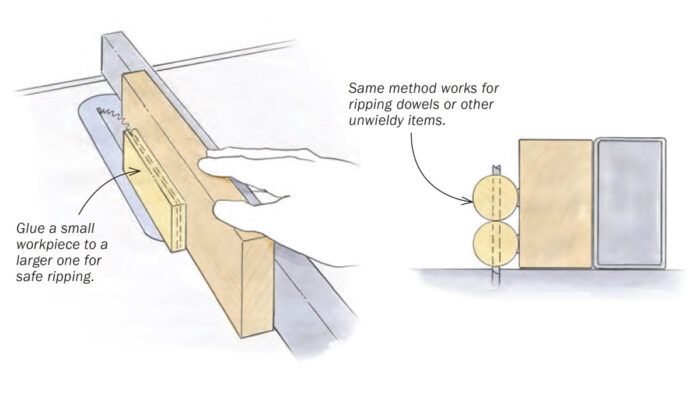 It can be dangerous to rip small, unwieldy items on the table saw. I've used the following method for ripping veneers and dowels, among other things. Simply glue the workpiece to a larger board that is straight and flat, and run the larger piece against the rip fence.
—MIKE GUNDERSON, Yakima, Wash.
Illustrations by Dan Thornton From Fine Woodworking issue #303
Sign up for eletters today and get the latest techniques and how-to from Fine Woodworking, plus special offers.
Newsletter Signup
Signing you up...
This site is protected by reCAPTCHA and the Google Privacy Policy and Terms of Service apply.