Blog
A giant of Windsor chairs and green woodworking
Sep 20, 2022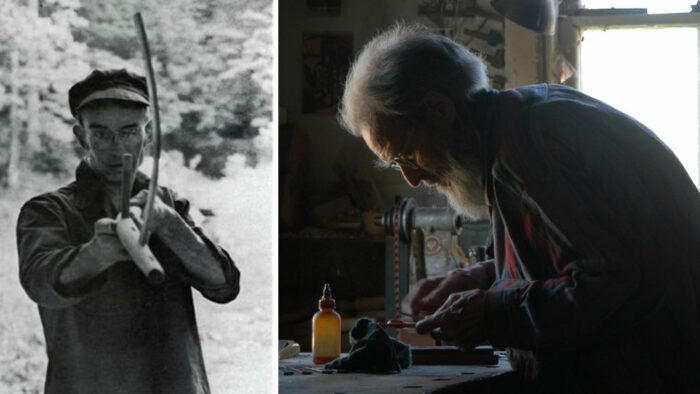 Dave Sawyer, a giant of US Windsor chairs and green woodworking, passed September 10, 2022. He made and taught Windsor chairs in Woodbury, Vt., for 30 years. His work can be found in the Boston Museum of Fine Arts and homes across the country—as well as in the wide, long lineage of craftspeople he taught and influenced over the decades. As Peter Follansbee points out in his recent blog post, Sawyer even helped guide fellow titans Jennie Alexander and Curtis Buchanan in their own chair journeys. His direct influence still can be seen and learned through his son, George, who took over Sawyer Made when his father retired in 2014—fitting, considering Dave built his first Windsor in 1982, the year his son was born. Sawyer Made still produces Dave's designs.
Below you'll find PDFs from our archive featuring some of Dave's work.
Sign up for eletters today and get the latest techniques and how-to from Fine Woodworking, plus special offers.
Get woodworking tips, expert advice and special offers in your inbox
×