Blog
Hadeel Khater shows how to make delicate wooden beads on your drill press.

By Hadeel Khater May 09, 2023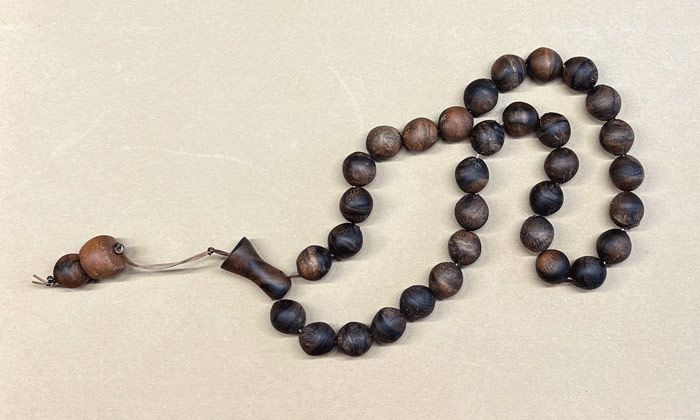 Every woodworker knows the struggle of letting go of a beautiful piece of scrap wood. So it's always fun to find creative ways to use up what we have instead of throwing it in the burn pile. When I found a small piece of claro walnut lying around our garage, I loved how, even on a small scale, there was so much variation in the grain depth and color. I wanted to capture that in small beads, then thought to string those beads together to make a masbaha as a gift for my husband.
A masbaha is a tool used in many Muslim households to aid in remembrance of God throughout the day. It is used to repeat praise, thanks, and glorification of God, which helps us remain conscious of His existence and presence in all that we do. Almost every memory I have of my grandfather is one where his masbaha is wrapped around his hand, and when not engaged in conversation, he would start passing each bead through his fingers and utter prayers under his breath.
With every woodworking project, I try to bridge personal experiences, memories, or ideas with design and function. I came across this tool and was immediately drawn to the idea of making a masbaha. The tool is used with the drill press and comes with different sized attachments to create beads of many sizes. And in the center of the blades used to carve out the bead is a small bit, which helps with alignment. Once you've drilled into one side, you flip your piece over, align the small bit with the hole, and drill through until your bead comes loose. To sand, I inserted a drill bit half way through the bead that's slightly larger than the hole, and drilled it down on some sandpaper to get it nice and smooth.
I used my rotary tool to carve out a piece for the top of the masbaha and added finish to all the pieces. I can see this drill-press attachment being very useful for creative projects. You can obviously use the same concept to make a bracelet or necklace, or even alternating the size beads to make a beaded garland for the holidays.
Author recommended
40 Pcs Wooden Bead Kit
Package includes: 6/8/10/12/14/15/16/18/20/22/25mm blade+1pcs shank+ 26pcs cores.
Price: $24.99 at the time of writing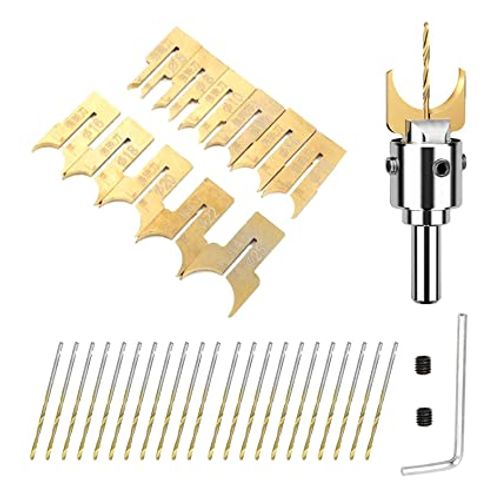 Sign up for eletters today and get the latest techniques and how-to from Fine Woodworking, plus special offers.