Shop Tips
Just rotate them 90°, drill a few holes, and screw them to the wall.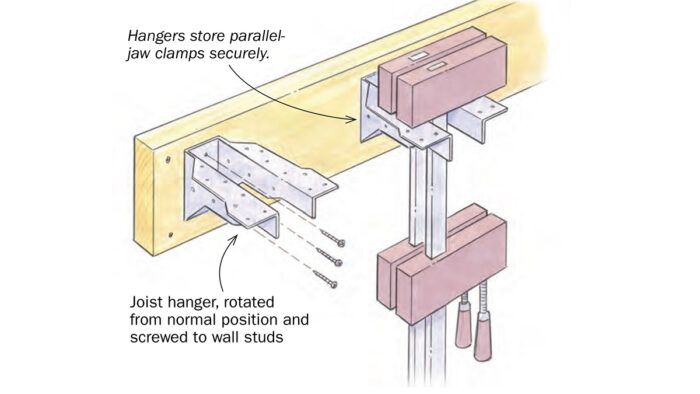 Joist hangers can support parallel-jaw clamps just as well as they do construction lumber. To adapt them to the task, rotate them 90° from their usual orientation, drill three holes in the hanger portion, and screw them to the wall. To mount them solidly, I first screwed a piece of scrap lumber to my wall studs.
—PETER MARCUCCI, Wasaga Beach, Ont., Canada
Illustrations by Dan Thornton From Fine Woodworking issue #300
Sign up for eletters today and get the latest techniques and how-to from Fine Woodworking, plus special offers.