Do you need router templates? Dust collection hose adapters? Throat plate inserts? Then maybe the answer is yes.

By Ben Strano Feb 07, 2023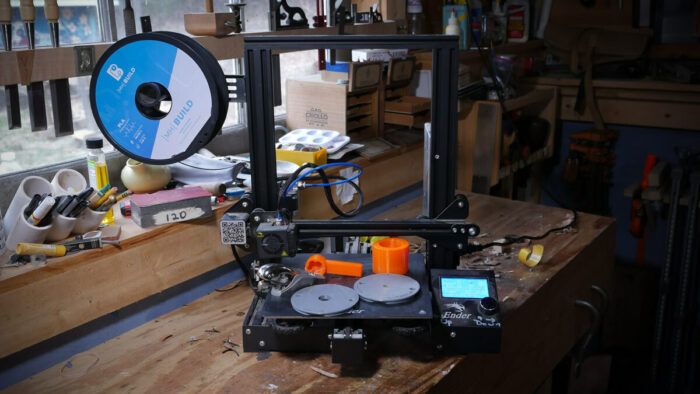 Why in the world would someone be writing about 3D printers—glorified robotic hot-melt glue guns—on a woodworking website? Well, I'm here to tell you that my 3D printer has become an integral part of my woodworking life. I get a lot of questions about it any time I mention 3D printing on the podcast or on Instagram, and I keep promising to write about my experiences, so here we are.
You don't always know how often you'll use a tool until it's in your shop. I didn't realize how often I would use my 12-in. disc sander until it was in my shop ready to go at a whim—my 3D printer was the same. My humble 3D printer was an early Covid purchase. My wife and I want our son to grow up around an array of technologies and crafts. She is a weaver, and I am a woodworker, but we both thought it would be good if he learned about digital manufacturing alongside the  (dare I say "legacy") crafts he witnesses daily in our house.
I consider myself as much a "maker" as I do a woodworker, and I'm pretty computer savvy, so adding a 3D printer didn't seem like too much of a reach for our household. Like most, upon getting the printer I immediately started printing junk I downloaded from the internet—tchotchkes at best. As I got more comfortable with the craft, though (and eventually CAD modeling programs), the printer suddenly opened up a new world to my woodworking.
Need a specific template to mount a router lift you got from Facebook marketplace? Print it!
Need throat plate inserts to mount in that router lift (it was only $100 after all)? Print them!
Need an adapter to connect your Festool vacuum hose to… well… anything? Print them!
Dust-collection adapters alone are worth the price of a 3D printer. I hadn't thought of the idea until seeing Marius Hornberger's video below, which I credit for getting the 3D printing bug planted in my brain.
While I do consider myself a 3D printing enthusiast, my printer has become a huge asset to my set of woodworking tools. I love CNC machines and other high-tech tools like the Shaper Origin, but a 3D printer allows me to make templates and parts so easily I don't yearn for one in my personal shop*. You'll never find a 3D printing "how to" on FineWoodworking.com (this isn't the place for that), but in upcoming posts I'll share some prints (and files) that I have found useful.
Below I've linked to the printer I use. We can talk more about printers eventually, but I think it's good to start simple and the Ender 3 pro in my shop has been a champ for two years now. I know woodworkers like to buy their last tool first, but I really recommend starting with a simple printer and printing with PLA filament. Keep it simple, and you can always go bigger and better later. The items linked below are what I use for all of my functional prints in the woodshop.
If you have any that you've found please let me know in the comments below!
*It should be noted that we are going to be covering a lot more of the conventional "digital woodworking" tools in the new Fine Woodworking shop soon! We've created this blog collection, "Woodworking with Robots," to share some of the more digital sides of woodworking on the site. While the information might not be for everyone, there is a place for it in many woodshops and we're excited to start covering it here!
CNC is Knocking on Your Shop Door. Will You Answer?
Four tool makers have introduced CNC machines sized for the small shop. They're cool, but do they make sense in a hobby or small professional shop?
Where CNC meets handwork: Owain Harris
You might think that a woodworker who dives into using CNC equipment either doesn't much like working by hand or doesn't know how. Neither would be remotely true of Owain Harris.
Hand-routed lettering
Larissa Huff doesn't let a lack of a CNC machine get in her way. All it takes is a good router, the right bit, and lots of practice.
Recommended for beginners
Creality Ender-3 3d printer
- FDM filament printer - Printable area of 220mm by 220mm or about 8 1/2 in. by 8 1/2 in. - Great starter printer for those who aren't sure how far down the 3d printing rabbit hole they want to go.
Price: $196 at the time of writing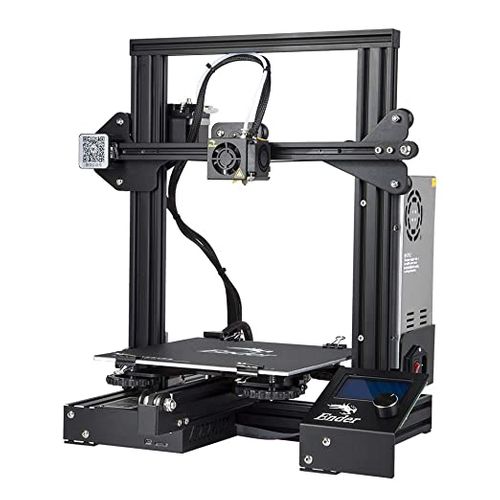 Author recommended
Matter Hackers MH Build Series PLA Filament
MH Build PLA is an affordable PLA filament intended for producing quality, 3D printed parts. MH Build PLA comes in a wide selection of bold colors to choose from. MH Build PLA is made with price in mind for any maker, from beginner to advanced, in a wide selection of bold colors.
Price: $20.87 at the time of writing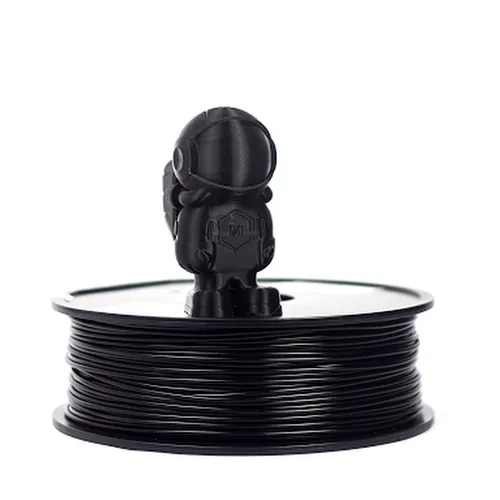 Sign up for eletters today and get the latest techniques and how-to from Fine Woodworking, plus special offers.